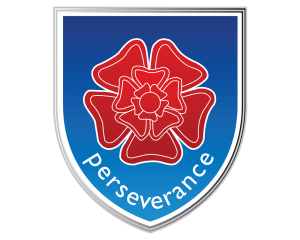 Dear Parents and Guardians,
As we reach the end of another exciting and rewarding year at Penketh High School we look back positively on the further improvements that have been made across the school this year.
In September we introduced a wide ranging enrichment programme across the school, offering pupils the opportunity to immerse themselves in activities that extend their usual classroom curriculum. I'm sure parents will be aware that over 50 enrichment clubs have been operating across each half term of the year, giving pupils the opportunity to engage in a variety of experiences related to academic, cultural, STEM, arts or sporting pursuits. This agenda has been driven around supporting the holistic development of pupils and providing them with experiences that help to spark lifelong passions. We're pleased with the high levels of engagement from pupils and would like to thank the staff for their dedication and commitment in running these sessions; predominantly during their lunch period.
In addition to school based experiences we have been pleased to enhance our offer of residential trips to pupils to support their wider understanding of their cultural and academic pursuits. These have included a Year 7 residential trip, a languages trip to Spain, Duke of Edinburgh, university residential trips—including one to OxBridge – and also the World Challenge expedition to Costa Rica for some Year 10 and 11 pupils.
This wider development of pupils is really important to us as a school as we recognise that it's these aspects that can enhance engagement of pupils in their academic endeavours and also help to set them apart when applying for college, university or employment. We plan on continuing to build on this wider curriculum offer for pupils next year and look forward to discussing this with pupils in September.
We've been extremely pleased with the development of our school library ready for September. Most of you will know that whilst I've been Principal for two years, I've been at the school for a considerably longer period. During this time I've never felt that the library provision at the school has been good enough and it's essential for a school driving improvements in academic standards to have this resource. It allows us to support pupils with literacy which is a key skill to ensure success in their academic pursuits, but also ensures that we can secure a love of reading which will serve our young people well beyond their time at Penketh. The new library has thousands of books available for pupils, so it really is a great resource – but we'll always find a place for more books. If you are perhaps getting rid of some books we would be grateful if you'd consider donating these to our school library and we have installed a book drop off point in reception.
The academic development of students is of paramount importance to us as we look to ensure that pupils have the best opportunities available to them beyond their secondary education and we're looking forward to sharing results day with our Year 11 pupils in August and celebrating successes with them. Pupils will be able to collect their GCSE results between 8:30am and 11am on Thursday 22nd August.
I'd like to thank the staff for their hard work and dedication across the year. Improvements that have been driven through the school have been as a result of their hard work and commitment to providing the best educational provision for our pupils. It's also as a result of the pupils rising to the challenge and meeting our high expectations, for which they should be congratulated.
Parents will know that I regularly reference our shared goal which is simply wanting the very best for our outstanding young people. The staff are passionate about securing this for our pupils and your ongoing support is also crucial to us collectively achieving this goal. We have raised the standards and expectations at the school and it's pleasing that the vast majority of parents recognise that this has been a positive step in improving the school. I'd also like to thank parents who have taken the time to provide us with feedback across the year which has been overwhelmingly positive; it's important for us that parents recognise the positive developments at the school.
Every decision that we make is centred around being able to add value to our school community and the educational experiences of our pupils. Your support helps us to maintain and improve the high standards and expectations that we set, whether that be in relation to uniform, conduct or academic development.
We're excited about the next phase of improvement that commences next year. Lots of work, planning and preparation has already been undertaken to ensure we are well prepared for delivering our objectives for next year. One aspect has been a complete redevelopment of curriculum delivery across all departmental areas and this work has included developing a new approach to homework, which we think will be welcomed by both pupils and parents; we look forward to sharing this with you in September.
I would always recommend parents follow the school's Twitter account – @PenkethSchool. You don't have to be a member of Twitter to view this, and you can find this by simply searching for "@PenkethSchool" though Google. Alternatively our live Twitter feed is shown at the bottom of the school website homepage. The school tweet on a daily basis so that followers can see what's going on at school each day.
We have had a great deal to celebrate over the last term and the latest edition of the school newsletter, Penketh Pages, is attached to this letter. In this edition we have compiled a selection of stories from across the summer term.
I would like to take this opportunity to congratulate Chloe in Year 7 who was named Warrington Pupil of the Year at the recent Warrington Guardian Education Awards. Chloe is extremely deserving of this accolade and everyone at the school is exceptionally proud of her. We'd also like to pass on congratulations and thanks to the staff and pupils at Chapelford Village Primary School for their support of Chloe.
Finally, I'd like to wish all of our pupils and families all the best for the summer break. We look forward to seeing pupils on Monday 9th September for another exciting and successful year.
Yours faithfully,
Mr J Carlin.
Principal.